Welcome to Lelystad
About Burger Support and our services
Value creation by connecting the right talent to businesses in Flevoland
Qualified and motivated people are the engine of every organization. Burger Support's HR
professionals find and retain the best talent for your permanent or temporary positions.
Next to fullservice recruitment we are happy to help you and your organization to get the best out of
your employees. That is why we support organizations with HR activities and we provide advice. We
work as an extension of your organization and offer support in all aspects of your personnel policy. So you have your hands free for other core activities.
History
Burger Support was founded in 2005 by Marcel Burger and Maaike Burger-Nienhuis. Before this, they both had a career in the temporary employment sector. They consciously chose their own company to be located in the Flevoland region, where they have a wide network. Their personal, involved and dedicated approach has proved to be successful. The team now works for a wide variety of clients every day.
Local Focus
We are the people partner for the whole of Flevoland and just outside of it. All employees of Burger Support care for the province. We are proud ambassadors of Flevoland, its inhabitants and employers!
Your business always goes on. So we are available 24/7 for questions and advice. Simply, via our landline (0320) 23 29 23 or our business Whatsapp, we are here for you.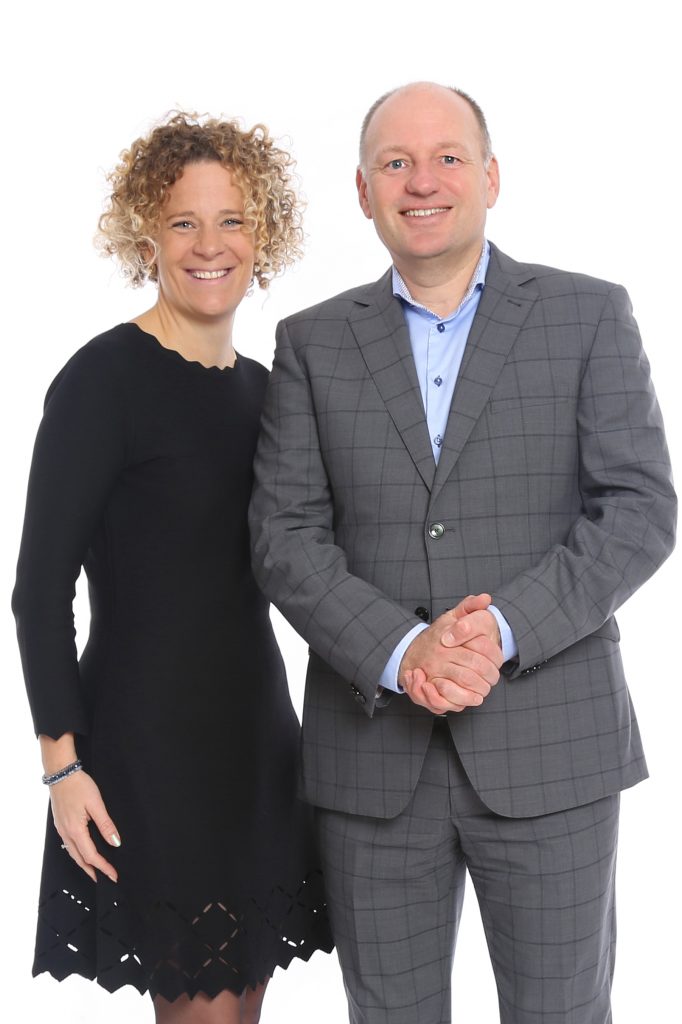 Recruitment and selection
When you submit a vacancy to us, we will get to work for you immediately. We will plan a visit to get to know your organization and the department well. If required, we can help prepare the job profile and jointly prepare an action plan.
We invite selected candidates for an interview. We pay attention to education, competencies, character and the match with your organizational culture. If we are 100% sure about the suitability or see great potential in the candidate, we will present them to you. You will be completely unburdened by us. Does the search turn out to be more difficult than expected? Then we will discuss this, in order to still achieve the result.
Burger Executive
Burger Executive is an exclusive label of Burger Support focused on higher management and board level. The business community and non-profit organizations in Flevoland are experiencing turbulent growth. This calls for practical highly educated talent who, in the long run, will also ensure a good and sustainable succession at companies. At the end of 2020, Burger Support developed the Burger Executive label especially for this group to unite the (future) candidate with the relevant organization. Discretion and care are guaranteed in these procedures.
HR Support
Your employees are the most important factor for the success of your organization. This includes a dynamic personnel policy which can optimally facilitate them. You may not always have the manpower or expertise to do this. Then an HR consultant from Burger Support can offer the temporary support you need.
Our HR advisors help you wherever and whenever you want. Any kind of advice and support is possible.
Examples are:
Job descriptions, grading and salary structures

Absence policy / guidance

Risk Inventory & Evaluation

Individual and/or team assessments
Our professionals are available at moment's notice, 24 hours a day, 7 days a week, 365 days a year

Our professionals are current on Dutch labor legislation

Our HR consultants can be positioned quickly and flexibly

You remain in control at all times

You only pay for what you need
Flex Support
You want to be able to respond to circumstances quickly and flexibly. Deployment of temporary employees or freelancing can be a good solution for your temporary staff needs. Burger Support has a database with more than 10,000 qualified candidates, mainly within the Flevoland region. Candidates can be deployed quickly on a temporary basis.
We have an active database of 500 freelancing professionals in various fields. We check them in advance for DBA regulations (deregulation assessment employment relationship). We also have various model agreements approved by the Belastingdienst (Tax authorities). A freelancing professional will work for you on the basis of one of these agreements, so that you are assured of the professional tax status of the professional.
Assessments
There are various reasons for taking an assessment with a candidate or employee. By filling in a critical (management) position you want to make sure that all competencies and personality traits have been extensively tested.
We use proven methods such as the PPA personality test, tests for intellectual ability, the Watson-Glaser method for critical thinking and reasoning and problem solving and time planning tests. A personal interview completes the assessment. A full assessment takes a part of the day.
Our psychologist, Marcia Bulder, is a registered psychologist at The Dutch Association of Psychologists and specializes in work and organizational psychology. She discusses your wishes, sets up the assessment based on this, examines and reports the results back to you.
Burger Support is your business partner for all people affairs.